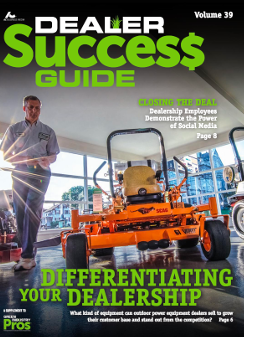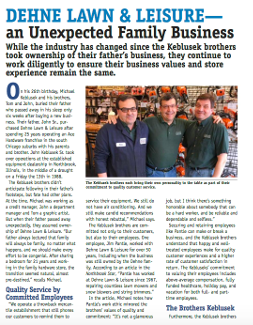 Click to Read about
Dehne Lawn & Leisure
in the Dealer Success Guide.


For over 50 years... Dehne Lawn & Leisure has been providing high quality outdoor products and services to the Northshore in an authentic retro fashion. The Keblusek brothers; John, Tom, and Michael have been operating and battling in the business for the past 35 years.

Although working with family can be challenging, operating an independent business in the world today is nothing short of miraculous. The Keblusek brothers have weathered a pandemic, multiple recessions, weather obstacles, break-ins, and the onslaught of warehouse clubs as well as the dominance of national chain stores. They have outlasted several distributors, competitors, and even manufacturers. Perhaps the biggest obstacle to their survival has been online shopping.

Their brick and mortar establishment requires a significant capital investment in the community that they serve. The property tax as well as the sales tax generated by their business stays in the community. The expertise and dedication of the brothers cannot be duplicated by an app or a google search.

Customers will ultimately determine the future of mercantilism by the choices made while shopping. Local merchants will only remain viable and prosperous with the support of the community they serve. Some purchases are more suitable for online than others. Some products are better suited for the brick and mortar experience. If you believe Dehne Lawn & Leisure is still relevant, please patronize them before it is too late.

Original Equipment Manufacturer (OEM) Original Equipment Manager (OEM)╩means that we are an official parts dealer. Translation: no aftermarket products that may adversely affect your equipment. Our staff is here to advise, consult. We will provide you with product details and service that meets (and exceeds) your needs. We maintain a huge selection... For instance, we have 22 different lawnmowers in stock (and viewable on our showroom floor), 20 basketball systems, 20 grills. Well, you get the idea.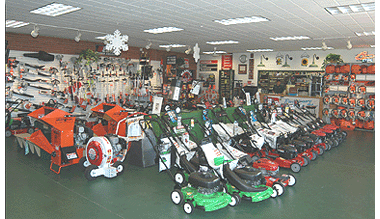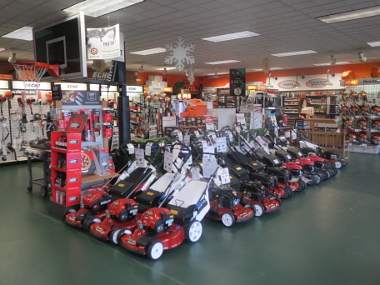 Finally, our shop offers a terrific conveninence factor: we are local, and relatively small. When you shop here, there are no long checkout lines, no block-long walks through the parking lot. And remember, there is always someone here who is knowledgable, friendly professional, helpful.

Click the links to check out our supplies of: basketball equipment and Shedcraft Sheds as well as BBQ grills: Broilmaster, Ducane or Weber.