Sheds

Enjoy your customized backyard experience
It's that time of year, and you may be tired of hauling tools up from the basement. Why not visit our shop, and take a closer look at our storage sheds.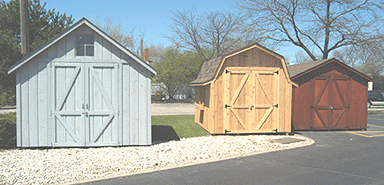 Dehne sells the most popular shed styles and sizes. Attractive and functional accessories are available as well.